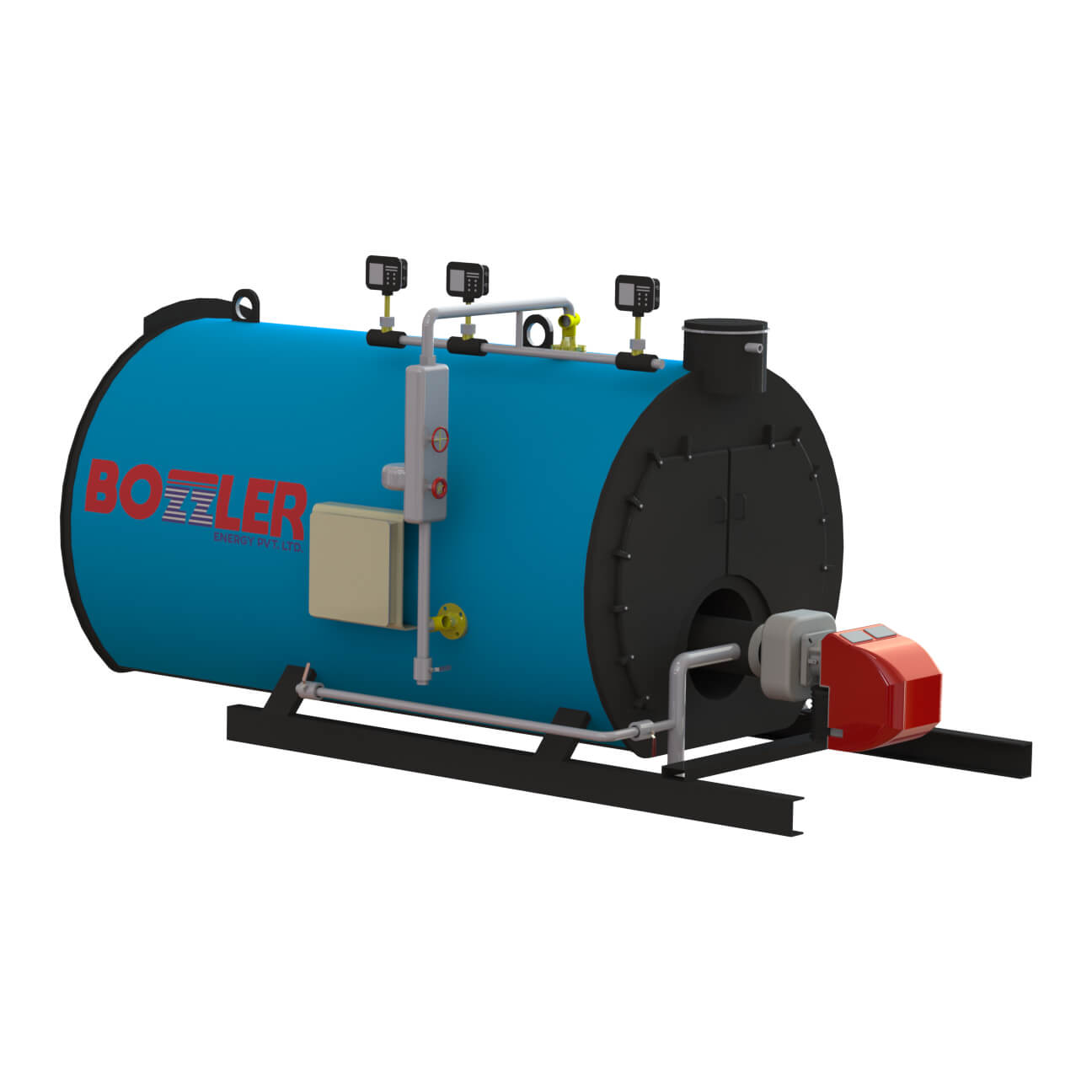 "BS" Series best in class Steam Boilers, Delivers best efficiency on various fuels (e.g. LDO/ HSD/ PNG/ LPG/ FO/ wood pellet and many more) to cater modern process industries.
Compact pressurised system to deliver max. saturated steam as output with complete safety and features, Designed as per Indian Boiler regulations.
Equipped with most advanced safety features to ensure quality process results with complete safety.
Imported/ Best in class spares to enhance system efficiency.