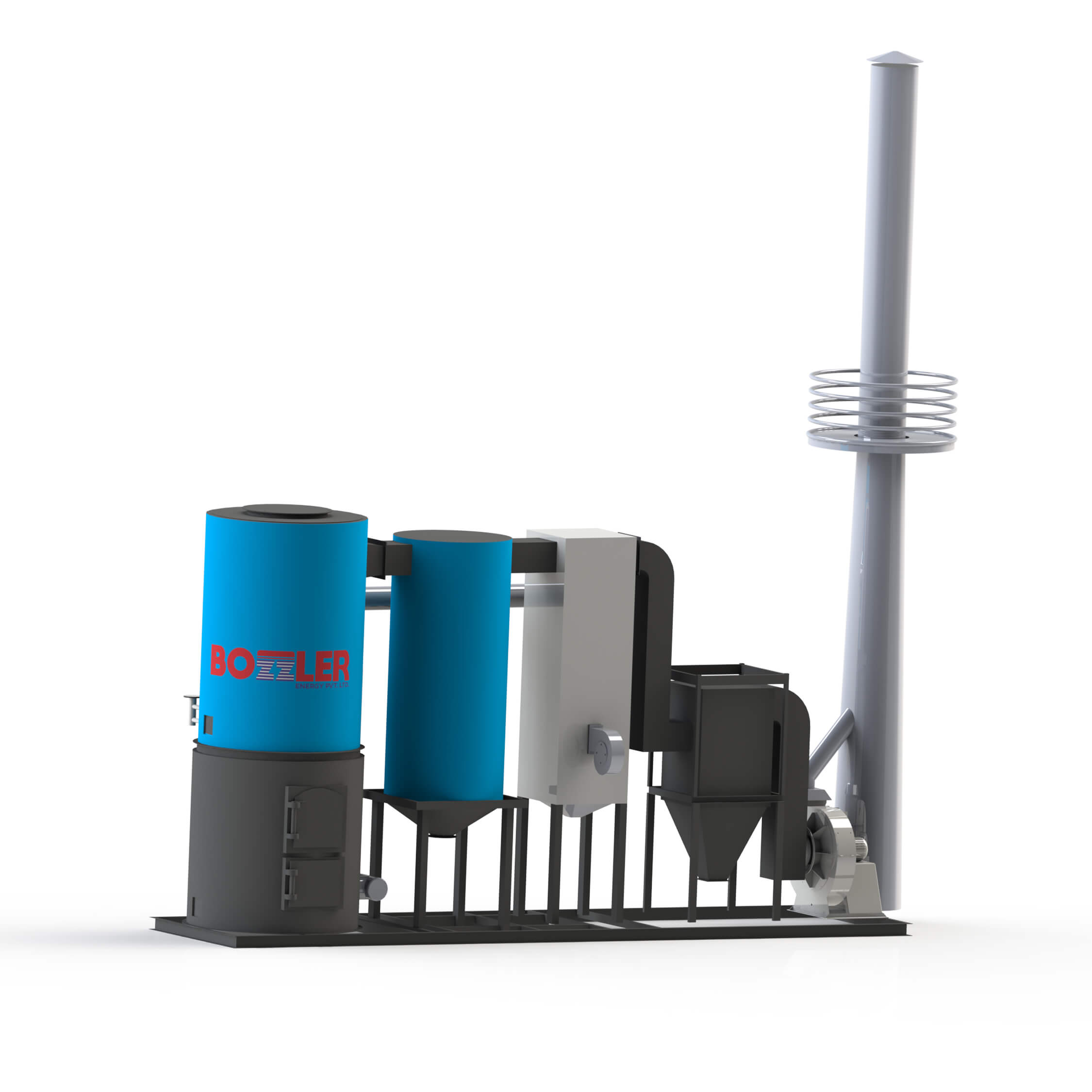 "BL" Series is specially designed 5 pass Thermic Fluid Heater which offers highest efficiency almost 80% + in the segment.
Specially metal and bellows used in system to lower the heat losses.
Maximum Possible heat recovery with counter flow, Multi passair pre heater design.
Multi Cyclone Dust collector made out of chilled cast iron to lower the SPM level in flue gases and also the temperature of stack.
Specially designed secondary air system in furnace for turbulence in draught of flue gas to maximize the heat transfer.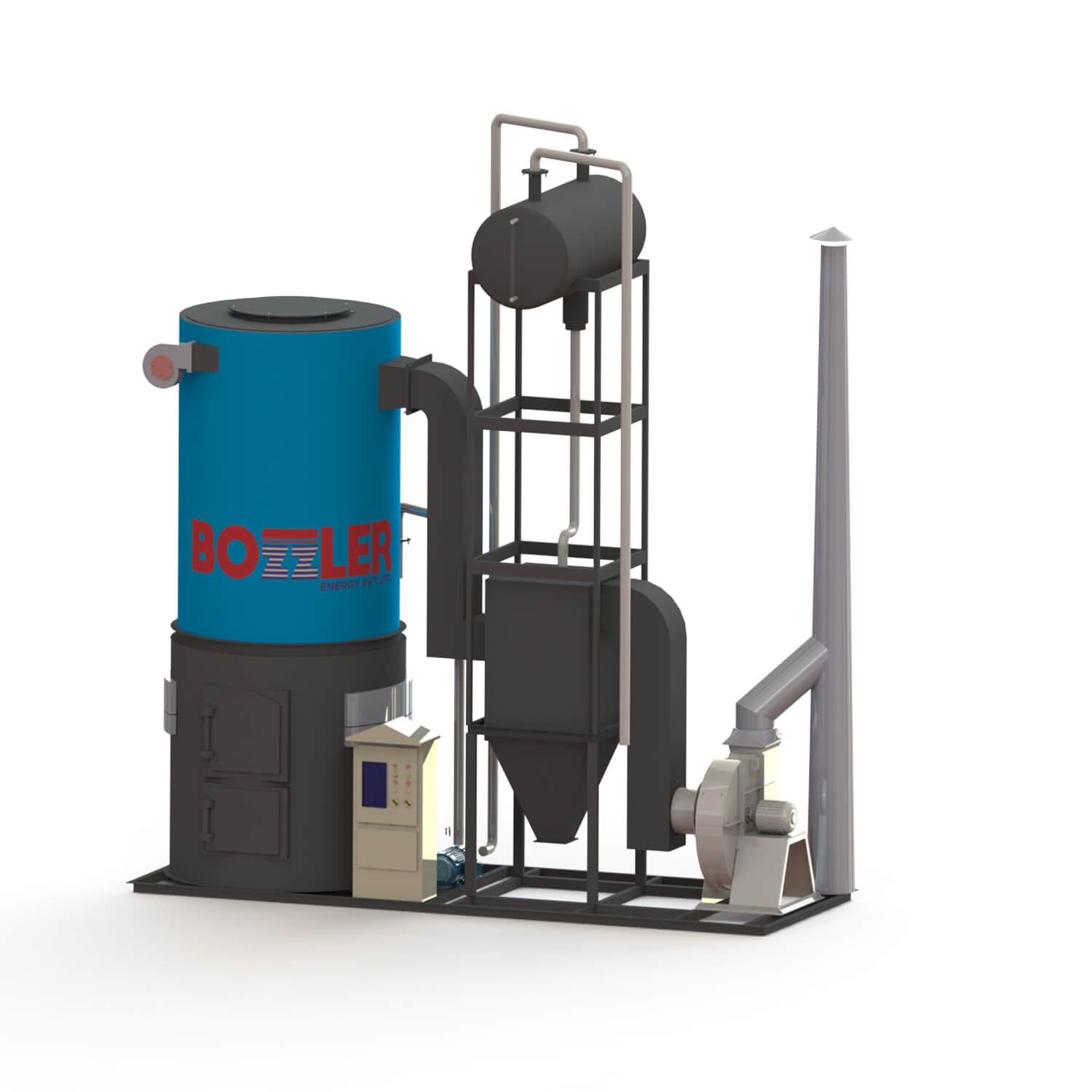 "BV" Series Thermic Fluid Heater offers genuine Three Pass, high efficiency and compactiblity in the segment.
Delivers Highest efficiency in segment up to 78%
With a proven technology, We have facilitated rare combination of mobility and wood firing system up to 6 lac kcal/hr.
"BV" Series also offers total affordability to customers by means of low operational and maintenance costing.
One of it's kind wood fired TFH with a skid mounted option for ease of installation and mobility.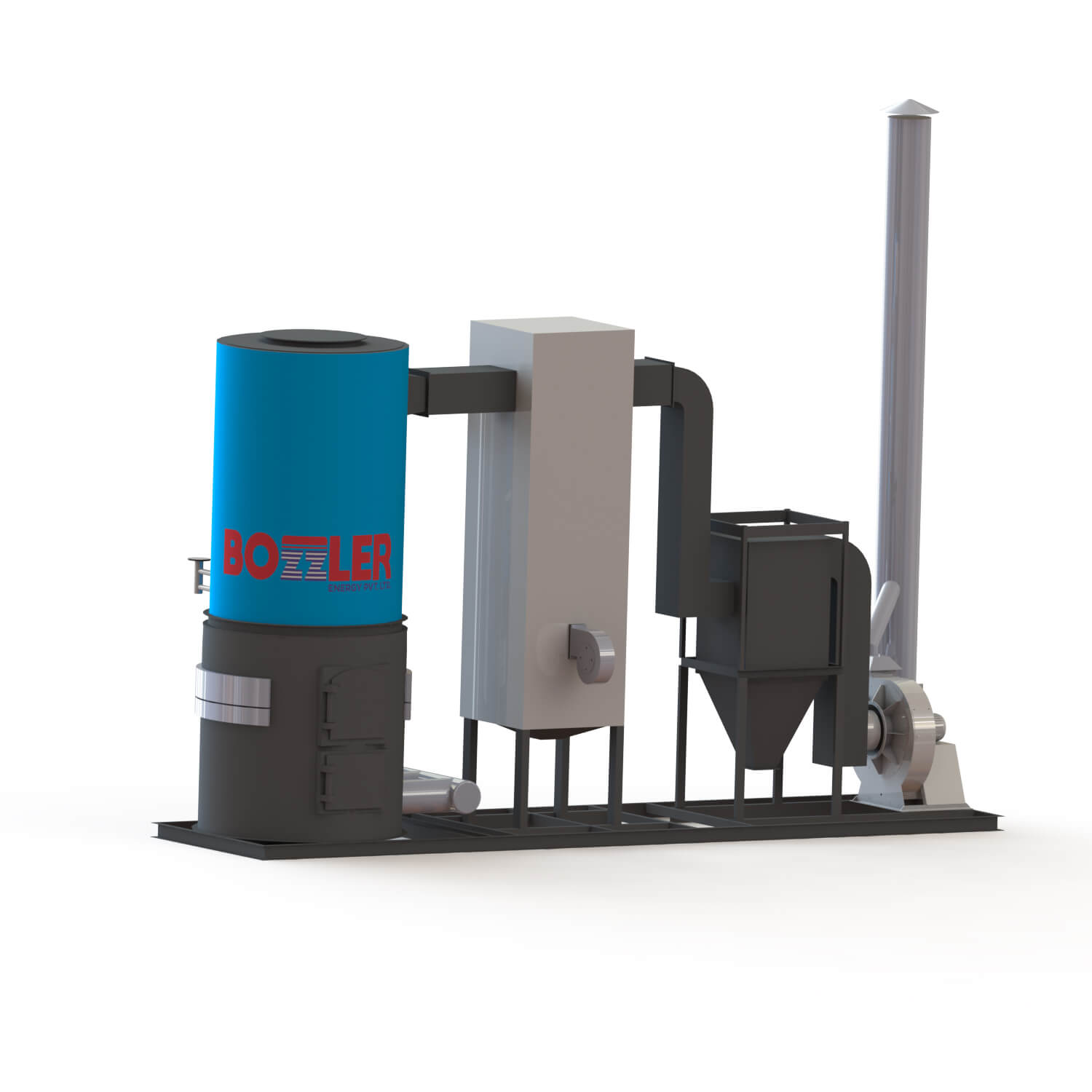 "BVX" Series Thermic Fluid Heater is the next generation designs which offers highest efficiency in the segment.
Range starts from 6 lac kcal/hr and above.
In this series we offers vertical, 4 pass, solid fuel fired thermic fluid system, which is a technological upgrade to our 5 pass system to achieve the same efficiency.
For the first time in solid fuel firing heater segment, In order to achieve maximum efficiency we also had incorporate a wet back system to utilize maximum possible energy generated from fuel firing.
Special Design of on heater Air pre heater to minimize foundation space and flue gas heat losses.